Stainless Steel Fabrication
Because of it's versatility, there are a variety of fabricating techniques involving stainless steel.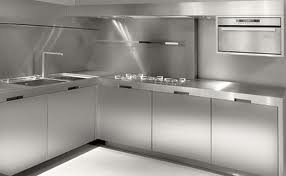 Although steel is incredibly strong and has high work hardening rates, stainless steel is malleable enough to be bent, folded, welded, or spun. At ODH Heating we have the expertise and the facilities to fabricate it to meet your commercial or industrial needs.
We can design, supply and install all manner of stainless steel fabrication in-house.
We cater in-house for all commercial kitchen stainless steel needs including wall cladding, canopies and work benches.
Stainless Steel Canopy Design
Just one example of something we can provide at ODH Heating is stainless steel canopies. We design, supply and install all types and sizes, according to the needs of your business.
Canopies include a complete range of filtration and odour control systems. Contact us today for more info.