STAINLESS STEEL FABRICATION
stainless steel fabrication
Because of it's versatility, there are a variety of fabricating techniques involving stainless steel.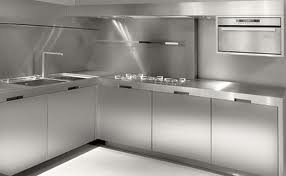 Although steel is incredibly strong and has high work hardening rates, stainless steel is malleable enough to be bent, folded, welded, or spun. At ODH Heating we have the expertise and the facilities to fabricate it to meet your commercial or industrial needs.
We can design, supply and install all manner of stainless steel fabrication in-house.
We cater in-house for all commercial kitchen stainless steel needs including wall cladding, canopies and work benches.
Stainless Steel Canopy Design
Just one example of something we can provide at ODH Heating is stainless steel canopies. We design, supply and install all types and sizes, according to the needs of your business.
Canopies include a complete range of filtration and odour control systems. Contact us today for more info.
Got ODH Heating and Gas Services out this morning for a boiler service.
They were very efficient and professional when carrying out the work and extremely safety conscious and professional when carrying out they work.
All relevant safety checks were carried out and they were extremely through regarding checking the boiler.
Would definitely recommend this professional company if your want your gas and heating serviced.
Michael Penney
Yes, just to let anyone know, give the men a call today looking my gas boiler serviced.
Very helpful people and were out with the hour first class service
William McCartney
Great guys!
Did a lot of work for me and didn't rip me off like others did. Cheers!
Stephen Lawless
Got new boiler supplied & fitted by this company. Excellent service & very clean. Prompt service
Scarlet Keys
Fast and efficient service. Highly recommended!
Diamond Trucks
Highly recommend. Great boiler installation and reliable service!
Ciaran Benson
Schedule An Appointment
Or Get an Instant Quote