stainless steel fabrication
ODH Heating
provides a mechanical pipework solution from concept to completion, including pipework design, fabrication and installation.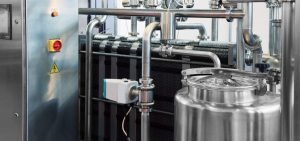 "Process Piping" generally refers to the system of pipes transporting fluids, such as fuels or water, industrial gases, around a facility involved in the manufacturing of material/products or the generation of power.
We specialise in a range of pipework and piping systems – pre-fabricated in our workshop to ensure minumal hot works on site.
We can produce systems of any type including copper, stainless steel, iron, MDPE, polypropylene and others. Just give us a call or drop an email for more specifics.
Got ODH Heating and Gas Services out this morning for a boiler service.
They were very efficient and professional when carrying out the work and extremely safety conscious and professional when carrying out they work.
All relevant safety checks were carried out and they were extremely through regarding checking the boiler.
Would definitely recommend this professional company if your want your gas and heating serviced.
Michael Penney
Yes, just to let anyone know, give the men a call today looking my gas boiler serviced.
Very helpful people and were out with the hour first class service
William McCartney
Great guys!
Did a lot of work for me and didn't rip me off like others did. Cheers!
Stephen Lawless
Got new boiler supplied & fitted by this company. Excellent service & very clean. Prompt service
Scarlet Keys
Fast and efficient service. Highly recommended!
Diamond Trucks
Highly recommend. Great boiler installation and reliable service!
Ciaran Benson
Schedule An Appointment
Or Get an Instant Quote