Gas Interlocking Systems
A gas interlocking system is gas safety measure to help ensure the safety in your kitchen. and greatly reduces the risk of an accident. It works by cutting off or reducing the flow of gas until the ventilation is on and in working order.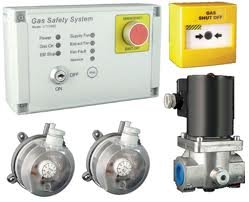 A gas interlocking system is usually a compulsory measure if you are operating a commercial kitchen.
At ODH Heating we can supply and install gas interlocking systems to suit any needs, by monitoring air intake, extraction, carbon dioxide and carbon monoxide, to ensure the gas safety of any environment.
Give us a call today and one of our engineers will call at a convenient time to inspect your facility. We can install or repair any system at very competitive prices.